Few places on the internet are more important than your email inbox. Whether you're making plans, closing deals, or just keeping in touch, you spend a lot of time and do a lot of reading there.
But why, then, is the default inbox environment so terrible for reading?
The default font size in Gmail, for example, is only 13px—a size so small, web designers ditched it in favor of sizes 16+ way back in 2012! And that's not all… The line lengths are also too long, and the line heights are inadequate.
Sounds like a problem, right? Not at all—it's an opportunity!
It's an opportunity for you to stand out in the inbox by crafting irresistible emails with eye-catching formatting.
All you need is GRT for Email 😎
••••••••••
And because I like contrast, let's take another look at the passage you just read, but with native Gmail formatting 🙈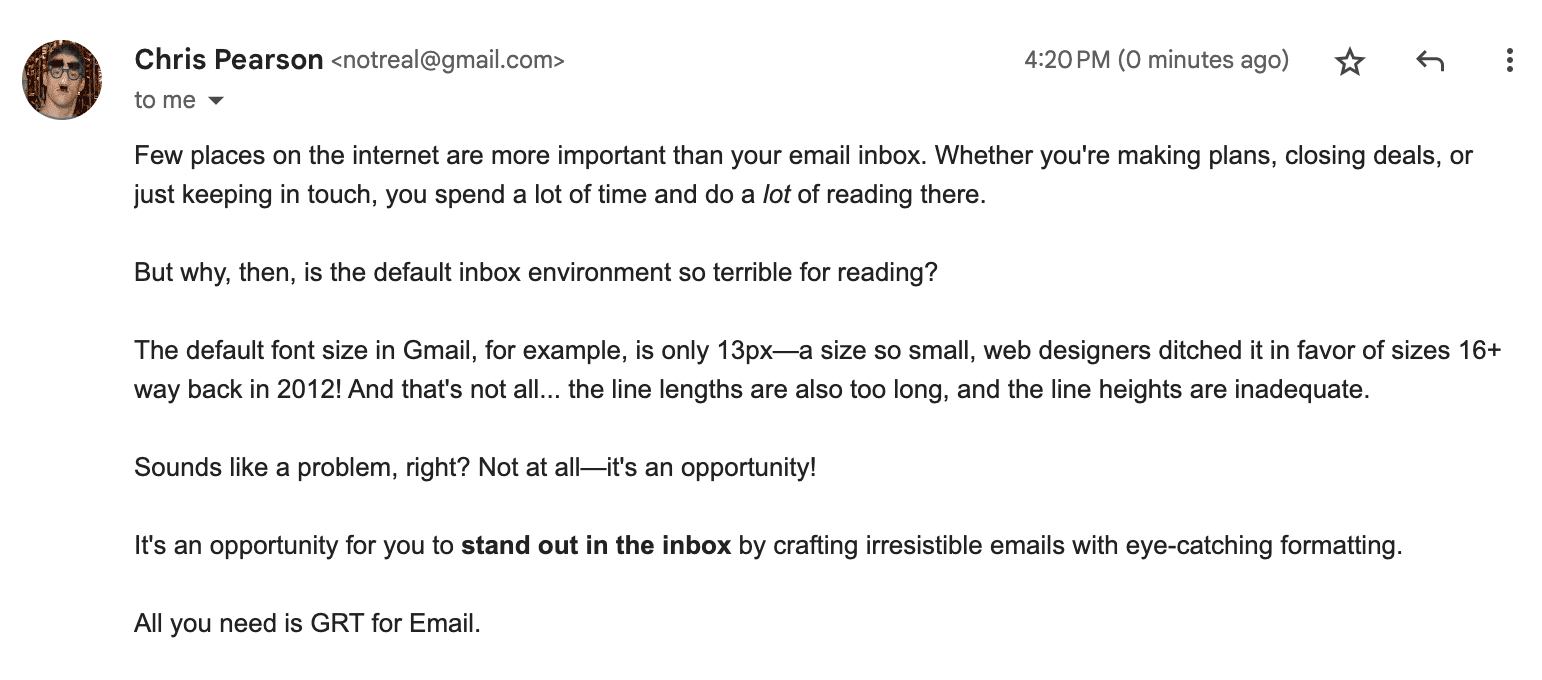 There's no getting around it—elegant formatting breathes life and character into your writing. It signals to the reader, "Pay attention! This is more valuable than plain old text."
Are you ready to rock?
Use GRT for Email to generate a sample email with your preferred settings. Explore the formatting elements available to you, and see how they'll look in your audience's inboxes!