There's no getting around it—elegant formatting breathes life and character into your writing. It signals to the reader, "Pay attention! This is more valuable than plain old text."
Take a look at these before and after emails, and you'll see what I mean: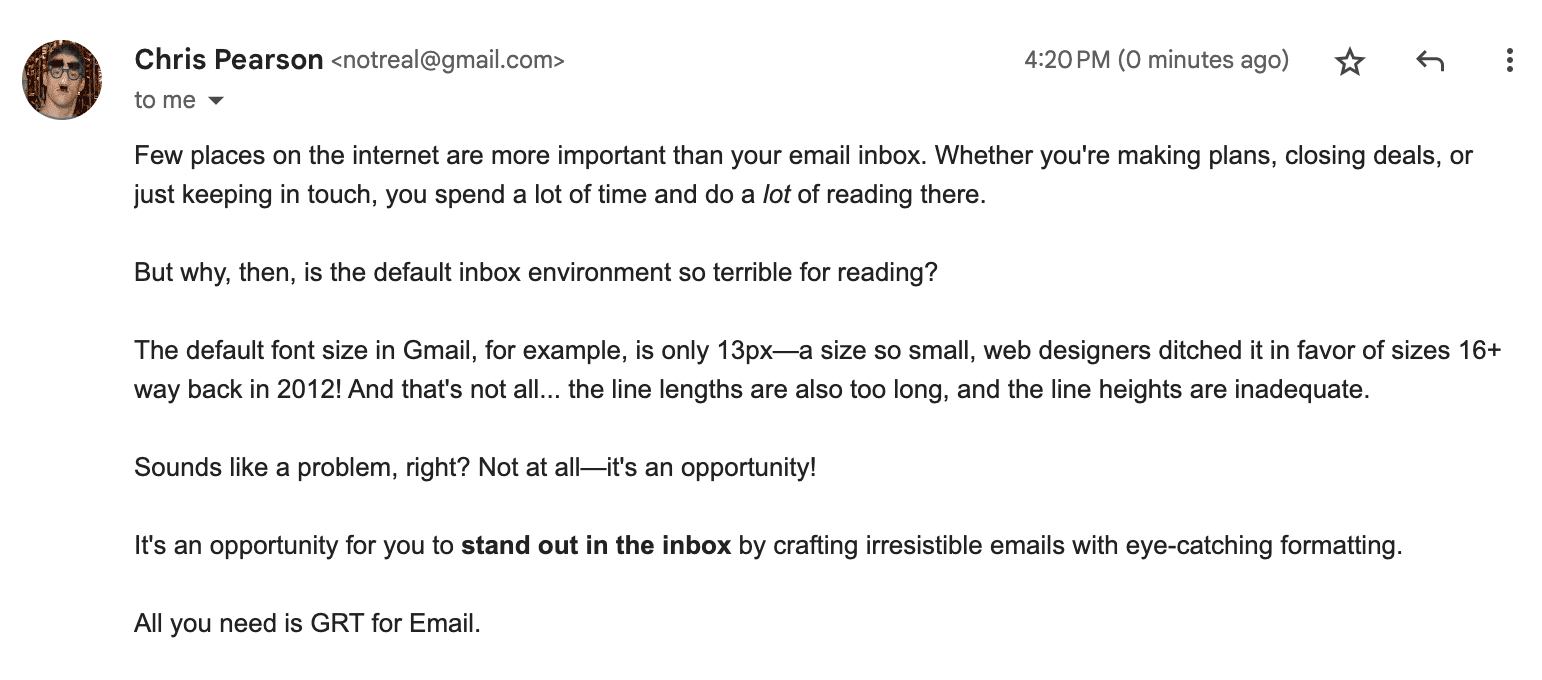 But crappy, default inbox formatting gives you an opportunity to shine with GRT!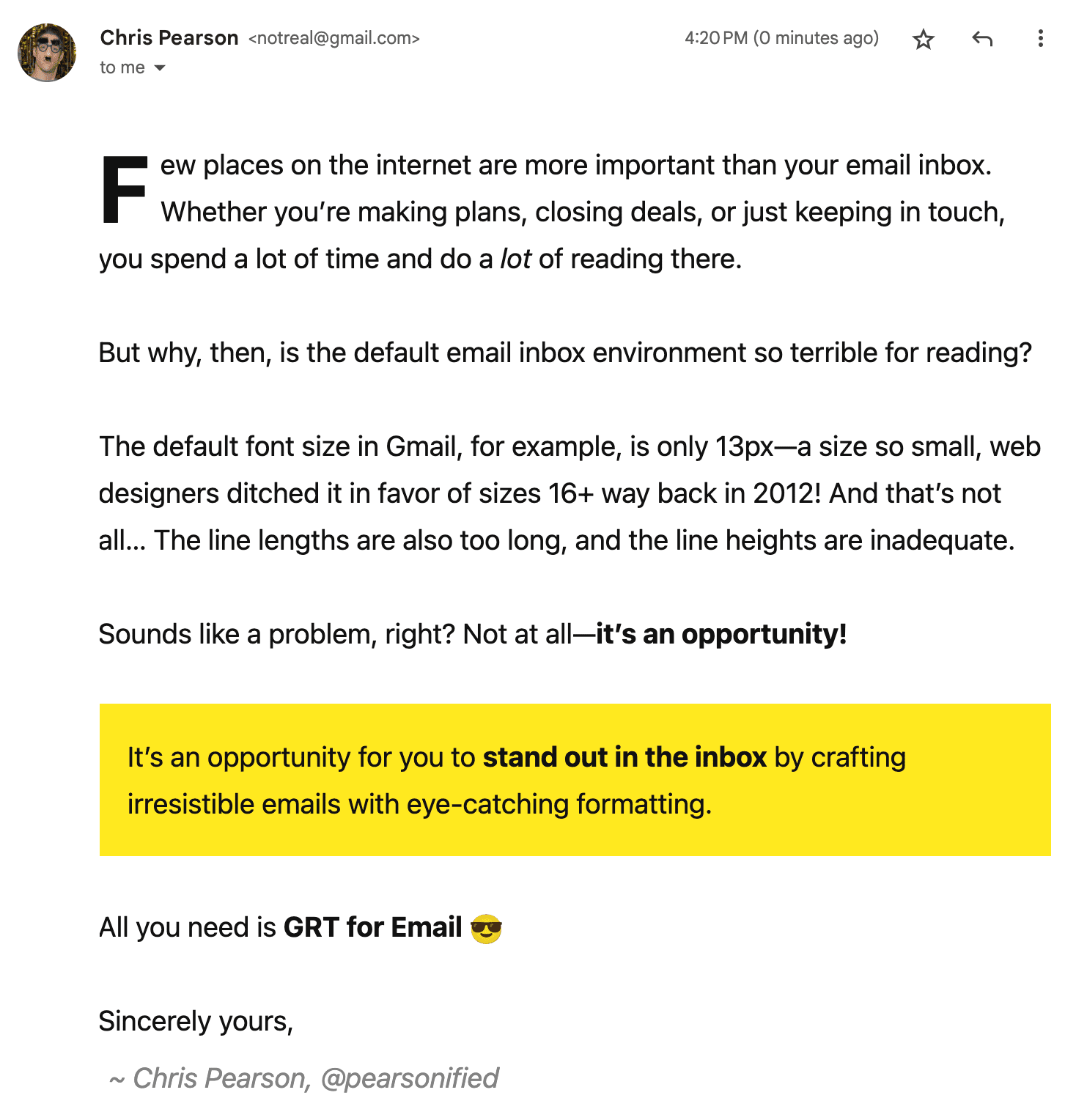 Which email do you want your audience to read? Rhetorical.
Bottom line? Hold your readers' attention better, generate more clicks, and enjoy more love for your content with GRT for Email!
Are you ready to rock?
Use GRT for Email to generate a sample email with your preferred settings. Explore the formatting elements available to you, and see how they'll look in your audience's inboxes!